That Noble Fury is the brainchild of songwriters, singers, and multi-instrumentalists Anthony Blaha and Tom Fellows who met on their first day as students at Johns Hopkins University over their mutual interest in rock and pop music.
Reminiscent of other famed creative duos, the pair's debut album, That Noble Fury, is a musical magical mystery tour ranging from the whimsical pop of "My Elephant" to the jagged angularity of "Parachute Jumper," from the radio-ready The Killers-meet-Squeeze romance of "License to Kiss" to the chamber-pop suite of "Nice to See You Alive," the latter of which comes complete with a faux "Carmen" flamenco interpolation of the Partridge Family's "I Think I Love You" and an improvised burlesque outro nicknamed "Welcome To My Island."
Call it heady pop. What else would you expect from a pair of college alumni, one who majored in mathematics and economics, with a minor in entrepreneurship and management and Italian studies (Tom), while the other studied theatre under the legendary John Astin and graduated from the school's prestigious writing seminars department with a classics minor (Anthony)?
That Noble Fury's self-titled debut is a musical message in a bottle, confronting issues of modern-day isolation, alienation, and loneliness. The album boasts an eclectic palette that packs the stacked harmonies and complex arrangements of the Beatles and Queen with the moody alternative angst of Smashing Pumpkins, striving to connect and find a common culture through a wide scope redolent of modern rockers such as MGMT, Foster the People, Arcade Fire, and Spoon.
"I love albums you can listen to and get lost in for an hour," says Anthony, who grew up playing a second-hand piano and making recordings in his bedroom in rural Pennsylvania. "Each song stands on its own, but this album is meant to be experienced as a whole and, hopefully, you come out of it feeling a little different, either viscerally or mentally: starting in one place and ending in another."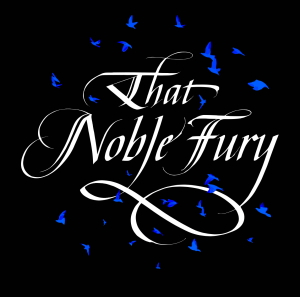 That is exactly what the listener experiences throughout That Noble Fury. The album opens with "Parachute Jumper," the story of a young man who goes into the army, and moves through fourteen tracks like the darkly sensual "Room By Room", the cabaret-punk of "Boy Get Back", the poppy piano and string combination of "In California", and ends with the haunting "Sail On" and its ensuing rush of strings and electronics which bring the album to a climactic close.
"Each song takes on its own persona," adds Tom, who began playing piano in fourth grade and went on to pick up the guitar and sing in a cappella groups in high school and then college. "They're really about ourselves and our growth, the different experiences we've had with friends and loves, and the changes we've gone through."
One hears that perspective in "Charlie" or the acoustic "Stars and Stars," with their intimations of how the past impacts the present, as the lingering presence of those long gone continues to influence the living.
"John Lennon died in 1980, before I was born," relates Anthony, "and he is still the single most important artistic influence on my life. Even though I never actually met him, I still have this connection and 'ownership' of him through his work, which is both real and not real."
That Lennon/McCartney influence can be heard on the one-two punch of "North", a surreal builder that rises and falls, and the sardonic ditty "Barbershoppe", which evokes the music hall strains of Sgt. Pepper and Sweeney Todd. The album features several numbers which echo of musical theater antecedents such as Andrew Lloyd Webber, Stephen Sondheim, Jerry Bock and Sheldon Harnick (Fiddler on the Roof), all influences on Anthony, who is also a member of Actors' Equity.
"You can't help but have the two overlap in your brain," says Anthony of his dual interest in music and theater, "Intentional or not, they are bound to influence each other in some way or another."
Produced by Jason Cummings with Anthony and Tom, the album was cut principally at the famed Cutting Room Studios in Manhattan. Among the musicians who helped achieve That Noble Fury's wide-screen vision are guitarist Thad DeBrock, bassist Jack Daley [Lenny Kravitz], drummer/percussionist Steven Wolf [Avril Lavigne, Katy Perry, Rufus Wainwright], and Grammy-winning violinist Phil Setzer of the Emerson String Quartet, who makes a special appearance on the album in "Cadenza" and the epic sing-a-long rocker "The Matador."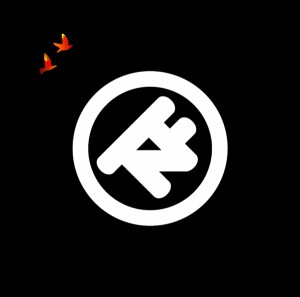 The band also pulled in former classmates and colleagues to aid in their effort, including seven alumni of the Johns Hopkins award-winning a cappella group the AllNighters and a trio of standout Peabody Conservatory string musicians. "We have the great fortune of knowing a lot of talented people. They are an important part of our lives and what could be better than sharing their talents with everyone?" says Tom.
Yes, it's smarter than your average pop-rock, but Anthony and Tom don't work solely from their heads. "I love writing melodies and having the words come from that process versus trying to sit there and fit words to music. On the other hand, a wise mentor once told me, 'Your brain is a good thing; let it be a part of what you do.'" says Anthony. "The most important thing is creating and not getting in the way of that by worrying about it."
That Noble Fury, to borrow from poet Dylan Thomas, is about "not going gentle into that good night".  It is an album made because the pair's devoted following insisted they do so. "We were pushed by an amazing group of people." says Tom.
"The most exciting, but terrifying, thing about writing songs is not knowing exactly where these ideas are coming from. People are so much a product of what we've been influenced by, not just musically, but what we've lived through and learned in school, the movies we've seen, the people we've met, and even our dreams."  adds Anthony. "Most of the thoughts and feelings a person goes through, no matter how happy, painful, or odd, other people in history have experienced before, but one has one's own take on it. Hopefully we can inspire someone to share his or her own take."
Through its twists and turns, That Noble Fury's debut bursts with emotional thrills and laments, but ultimately espouses a great deal of hope. It's a journey well worth taking.